Kids Martial Arts Classes & Mindfulness In a Unique Way
Mindful Wing Chun Kids Kung Fu classes are designed to promote Discipline, Correct Posture, Coordination, Balance, Fun, Confidence, and Self Defense. Catering to all kids from 3yrs old to teenagers. 
We not only focus on the Physical movements of Wing Chun, we nurture and tend to the emotional and psychological needs of every student too!
Although our school derives from the lineage of the famous Grandmaster Ip Man, our training and teaching methods are quite different from those of other schools.
Now we teach in various locations all over Hong Kong from our HQ in Central to International Schools and Clubhouses!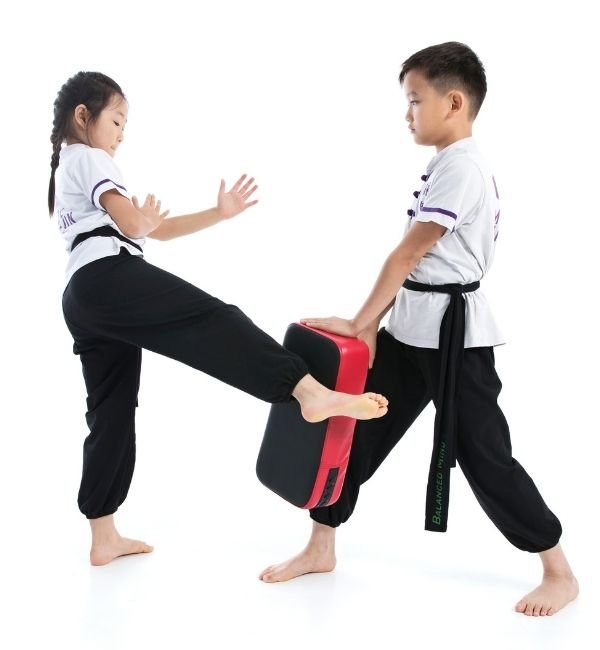 As Seen On TVB - China National TV Channel

By implementing and promoting such a wonderful and welcoming learning atmosphere, we aim to ensure that the following concepts are areas of growth in every student:
Martial Arts Skills
With the intention to use such skills only for self-defence, protecting the weak and upholding justice
Self-Discipline
Good manners, self-respect and self-discipline
Comradeship
Comradeship and respect for other people
Life skills and practical tools
For effective and open communication – the ability to truly listen to the needs and feelings of others while assertively voicing their own
Attitude and persistence
Positive attitudes and enduring persistence
Self-Confidence
Greater self-confidence and inner awareness of their emotions and thoughts
Our Experience and Work in numbers
Our teachers, who have a combined total of over 60 years' experience in the art, have all dedicated their lives to Wing Chun.
Central, Clubhouses, Intern. Schools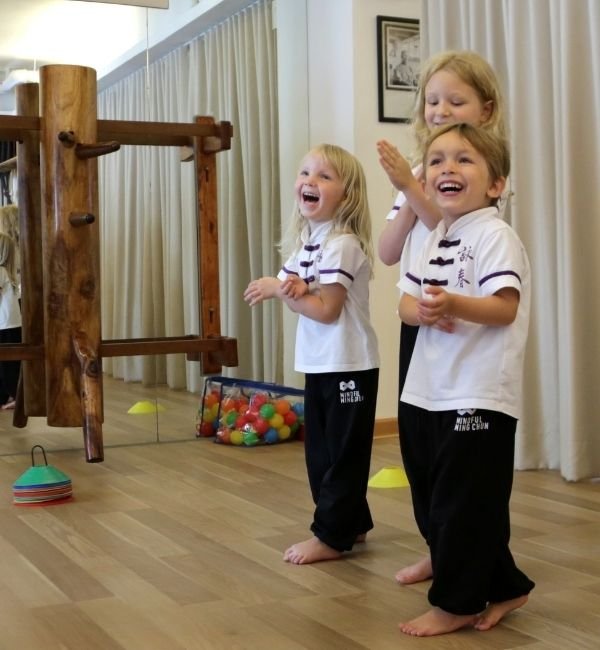 The Many Benefits of Wing Chun for Kids
Apart from the obvious Self-defence benefits, Kung Fu builds a strong core and healthy postural habits, as well as balance, determination, discipline, respect, focus, mind-body connection, self-esteem and much more. 
It truly is a perfect developmental tool for young and old from all walks of life, and our experienced team teaches it in a way so that our students understand how to apply these benefits to different situations in their everyday lives!
Our Kids Martial Arts classes have a myriad of benefits. You should try for yourself and see!
My son has been going here for over 6 years now. When I took him for his first lesson I was nervous because I wanted him to enjoy it, but saw it as something to benefit him with confidence later and potentially not enjoyable at the beginning. How wrong I was! He loves it from the get-go and asked to go back. The young ones were having fun "defending punches" (soft plastic balls) thrown at them. Now, 6 years later, you just wouldn't mess with him in a fight! And this has brought him an innate confidence that he can handle himself if he ever has to, something I never had. But moreover than this, the Sifus (and everyone else at MFWC) are nice, well-mannered guys who have built a great kwoon with a strong sense of community. I'm delighted my son feels part of this, and even as a lazy teenager it's somewhere he never doesn't want to go. Can highly recommend to everyone!
Andrew Massey


24/09/2023
My sons have been with Mindful Wing Chun for almost one year. We love it so much! I can see how big improvement they have made in different aspects, including gross motor skills, self-discipline, and social skills. One of my sons started the classes with very serious separation anxiety. The instructors were very caring and helped a lot. The instructor even use his personal time to call me and give me lots of advices on how to overcome the anxiety, which was very appreciated. I will definitely recommend it to my friends.
Jocy Song


22/09/2023
My children commenced their journey at MWC when they were 2.5 and 7 years old, and it has now been two years since they embarked on this path. I am delighted to witness the remarkable progress they have made in crucial areas such as confidence and self-discipline. While the coaches undoubtedly excel in imparting kung-fu skills, they bring forth an additional dimension by dedicating time to engage in meaningful discussions and actively listening to the children on various topics, including bullying, integrity, kindness, and environmental awareness. As they advance in their kung-fu prowess, they also engage in cognitive processes that foster mental growth. Furthermore, the staff at MWC foster a sense of familial belonging, making one feel perpetually welcomed to seek guidance, pose questions, or engage in conversations with the coaches regarding any challenges or experiences encountered by one's children. I wholeheartedly endorse this establishment, as it comes highly recommended.
Benoit Thibodeau


15/09/2023
We are grateful to have joined this class. My kid has spent six months here and we just signed up for an annual membership. He's now 4.5 years old and is loving it every time he goes. The instructors are great and friendly and the classes are loaded with fun activities. My kid gets a great work out and has learnt to focus a lot more.
Laura Zhai


15/09/2023
We absolutely recommend Mindful Wing Chung. It was the first time our 5 years old daughter tried Martial Arts and she really enjoyed practicing on a weekly basis. The instructors are good with kids, and the team is friendly and showed flexibility. The school is conveniently located in the heart of Central district. Beautiful decor, well-maintained and sparkling clean.
Tevy Celine Chou Levi


15/09/2023
My son has been training with the Mindful WingChun team for a year now and he loves it. Along with teaching self defence, their focus on teaching life values helps make the learning more wholesome. Shifu Lawrence, Instructor Angela and Instructor Svea have been excellent at making my son comfortable and included, role modelling the values they teach.
Grishma Bhatt


15/09/2023
Our children's martial arts classes take place within a non-competitive atmosphere where students are invited to accept themselves and each other non-judgmentally.
We offer children's private classes on a 1 on 1 basis, for up to 8 children per one instructor or family sharing private classes where parents and siblings can bond.
Summer, Christmas, Chinese New Year, Easter Camps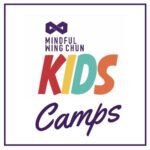 Mindful Wing Chun Kids organises Kung Fu Camps on a regular basis. 
Our next Camp will take place X'Mas 2023.