Kids Martial Arts Classes & Mindfulness In a Unique Way
Mindful Wing Chun Kids Kung Fu classes are designed to promote Discipline, Correct Posture, Coordination, Balance, Fun, Confidence, and Self Defense. Catering to all kids from 3yrs old to teenagers. 
We not only focus on the Physical movements of Wing Chun, we nurture and tend to the emotional and psychological needs of every student too!
Although our school derives from the lineage of the famous Grandmaster Ip Man, our training and teaching methods are quite different from those of other schools.
Now we teach in various locations all over Hong Kong from our HQ in Central to International Schools and Clubhouses!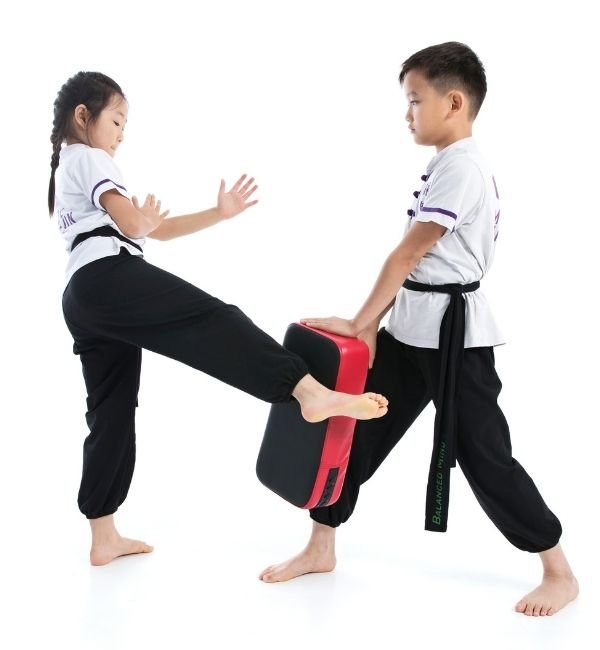 As Seen On TVB - China National TV Channel

By implementing and promoting such a wonderful and welcoming learning atmosphere, we aim to ensure that the following concepts are areas of growth in every student:
Martial Arts Skills
With the intention to use such skills only for self-defence, protecting the weak and upholding justice
Self-Discipline
Good manners, self-respect and self-discipline
Comradeship
Comradeship and respect for other people
Life skills and practical tools
For effective and open communication – the ability to truly listen to the needs and feelings of others while assertively voicing their own
Attitude and persistence
Positive attitudes and enduring persistence
Self-Confidence
Greater self-confidence and inner awareness of their emotions and thoughts
Our Experience and Work in numbers
Our teachers, who have a combined total of over 60 years' experience in the art, have all dedicated their lives to Wing Chun.
Central, Clubhouses, Intern. Schools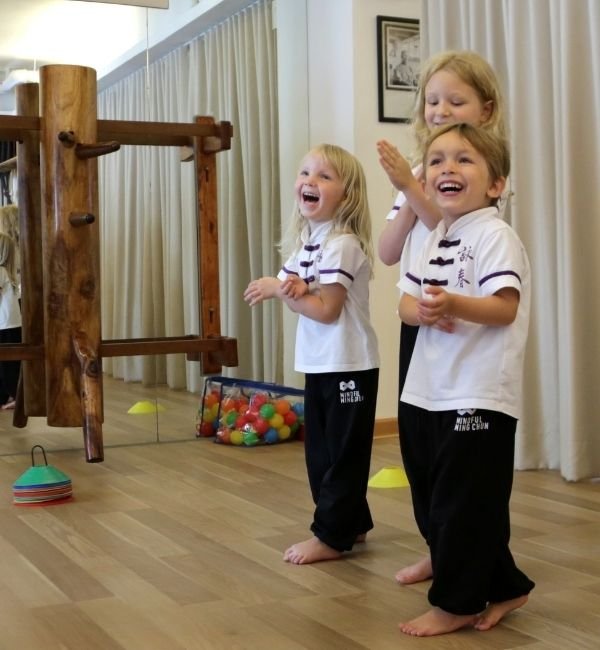 The Many Benefits of Wing Chun for Kids
Apart from the obvious Self-defence benefits, Kung Fu builds a strong core and healthy postural habits, as well as balance, determination, discipline, respect, focus, mind-body connection, self-esteem and much more. 
It truly is a perfect developmental tool for young and old from all walks of life, and our experienced team teaches it in a way so that our students understand how to apply these benefits to different situations in their everyday lives!
Our Kids Martial Arts classes have a myriad of benefits. You should try for yourself and see!
My kids, now ages 17 and 11, have been taking classes at Mindful Wing Chun for over 6 years now. I really love that my kids have learned self-defense strategies, as well as meditation techniques taught by the instructors. All of the instructors are passionate about wing chun and are really great with my kids. The curriculum has taught my kids structure and a peaceful way to channel their emotions. This place is family. The instructors are fantastic, the kids learn a great life skill and get to have fun, and make new friends along the way!

-Aaron, Father to Jade (Level: Grade 3) and Zach (Belt: Light Green), October 2021
Aaron Busch


14/10/2021
My boy, who is 4 years old, attends classes at Mindful Wing Chun. He loves it! The school has helped him focus and gain in self-confidence. The teachers are all great and very good with kids. As a parent I appreciate particularly their booking system which is very flexible. Very good choice.
Samuel Roy


14/06/2019
My daughter fell in love even on her first class. She likes how calm and serious the studio is but at the same time the Si Fu cares deeply about the kids mental well-being, which is hard to come by in Hong Kong.
Jacqueline Chong


14/08/2021
Given that I have practiced with these awesome people for over 2 years now, I think it's about time I dropped them a well-deserved 5 star rating.

Very professional and experienced team that is devoted to provide the most welcoming and effective learning experience, no matter if you are interested in self-defense, mindful relaxation or the traditional art of Wing Chun.

Flexible packages for long-term residents, mid-term visitors and short-term tourists. Very welcoming to people from any background, fighting style or Wing Chun lineage. Excellent location and amazing facilities.

If you are in Hong Kong and have at least a marginal interest in martial arts, there is literally no reason to not at least try a free trial class.
Markus Vejvar


14/06/2018
MEW has been taking classes for almost two years now. She started when she was 3 and is currently White Sash, preparing for her first grading to Yellow Sash.

Mindful Wing Chun is helping to remind her of the importance of respect, responsibility and mindfulness. Mindfulness not a priority in her other hobby activities or school.

Like most kids her age, she would rather be doing something less taxing, like sitting on the sofa watching TV 🤦🏻‍♂️ but always has fun, makes new friends and learns something physical, practical and useful.

The team at Mindful are great, the classes are the right balance of fun and learning. I highly recommend giving them a try 🙏
Lee


14/11/2021
Love the Mindful Wing Chun classes at Sai Kung. Chris is brilliant at inspiring the kids and making them laugh at the same time. Our little one adores the class. Highly recommended!
J B


14/12/2021
Our children's martial arts classes take place within a non-competitive atmosphere where students are invited to accept themselves and each other non-judgmentally.
We offer children's private classes on a 1 on 1 basis, for up to 8 children per one instructor or family sharing private classes where parents and siblings can bond.
Summer, Christmas, Chinese New Year, Easter Camps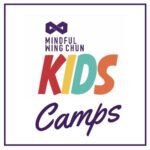 Mindful Wing Chun Kids organises Kung Fu Camps on a regular basis. 
Our next Camp will take place in Summer 2023.