We are looking for a Kids Program Manager, that could...
Read More
JOIN OUR TEAM
We are always excited to meet passionate people dedicated to helping those around them thrive
Through Mindful movement practices, we guide individualst to a more resilient, open and relaxed body and mind.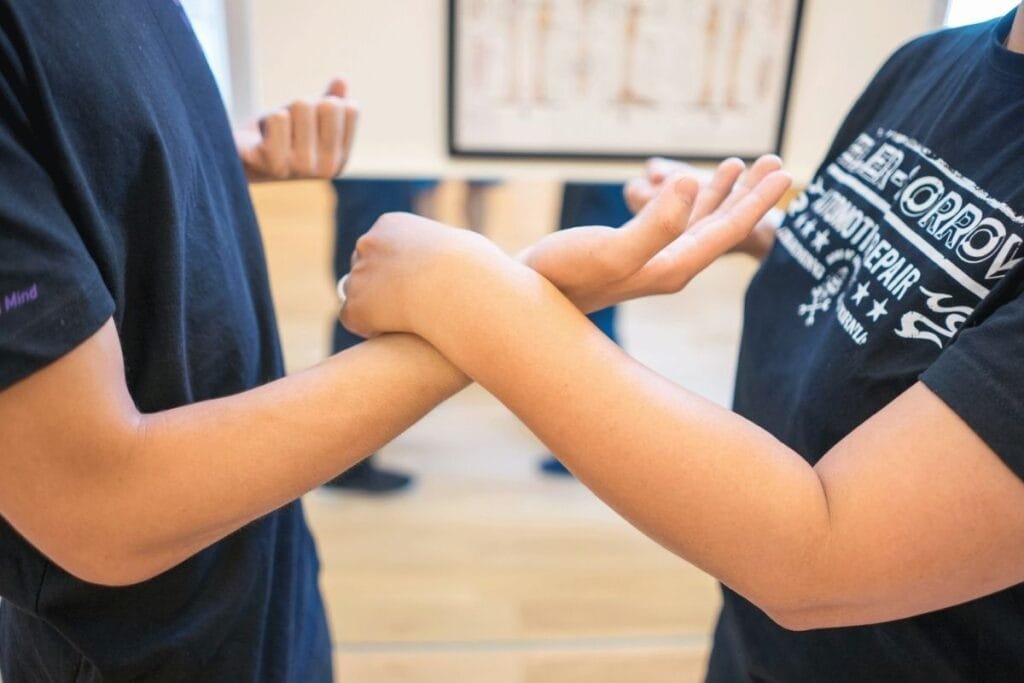 For us, helping adults and kids through Kung Fu is truly a way of life. Furthermore, we've dedicated our lives to it, and as a result we've managed to build the largest full-time Kung Fu School in Hong Kong. Not many people can say they truly do what they love for a living, but we're part of that group of lucky people. However, it needed a lot of practice and hard work to get to where we are. We take what we do very seriously, and we have lots of fun while we're doing it!  
OUR MISSION
Our mission here at Mindful Wing Chun is to help as many people as possible with our knowledge and skill. The best way to do this is to continue to expand our team so that we can reach more people. Therefore, we are always on the lookout for like-minded and enthusiastic people to join our team.
FOR OUR NEW KIDS CLASS TEACHERS
We can have someone ready to teach in a matter of weeks. All that is needed on your part is that you love working with kids and are enthusiastic open to learning.  Additionally, you would be paid a good income from day one, as you're going through our training program. It really is a win-win situation…
FOR THE ADULTS CLASSES
Since there is a lot more actual Wing Chun skill required (and we strive to keep a very high standard and quality on all of our services). It would take at least one year investment of 10hours a week to be at a level where you will be able to qualify as a junior instructor and work your way up from there. The training is totally Free for successful applicants.    
LOOKING FOR OTHER SKILLS TOO
Also, since we are always expanding our team, we are interested in people who are skilled in other aspects of a business such as marketing, sales, administration, business development, social media skills etc.
So simply put, we are looking for those people who are looking to build a long term career with us. Mindful Wing Chun is successful company that has been in operation since 2008.
The above career opportunities are open to Hong Kong residents (non-residents must have a working visa). Male or female, who are at least 21 years old. No previous martial art experience is necessary. The main requirement is a genuine passion for learning and wanting to help others!
If that all sounds good to you and you think you're a suitable candidate to join our team, please apply by sending your CV to info@mindfulwingchun.com.hk.
We look forward to meeting you and training with you!
Nima and the Mindful Wing Chun Team
OUR VALUES
WE BUILD SOCIAL VALUE
Creating a better future for our kids starts with discovering a better us. Being the best explorers of Mindfulness practices we can be, with the aim of passing on what we know to others, benefiting our immediate colleagues, the local community, our city and the world.
NOTHING COMES FOR FREE
Hard work, dedication, patience and persistence. We offer our time to learn (practice), share (with the team and the students), listen and be pro-active. It's not always easy but it is always worth it.
WE ARE ALL LEADERS 
And so we all have great responsibility, both to our team members and our students. By ensuring all team and students are gaining from the practices we promote and are free to express, develop and evolve in their own unique way. We aim to abide by the highest possible professional standards and expect the same in return from our students. We take great care to pass on our teachings as precisely as possible, are accountable and solely answerable to our actions.
HAVE 360 DEGREES OF VISION 
Appreciation of what our input and actions mean on a larger scale and how they affect those around us and the business operations. Being selfless, always thinking of others and maintaining a holistic view of students learning and knowing that it is our combined efforts that keeps the cogs turning.
TRANSPARENCY AND COMMUNICATION
Open lines of communication across all team and student relationships. Having the courage to approach a teammate and put your opinion forward and for the recipient to respond in kind. There is no place for ego if we are to communicate non-violently and productively. Peaceful and open communication for a happy, fun and supportive work and play environment.
BE GRATEFUL
We have been given a position of great trust by our students, it is truly an honour to be able to help each and everyone of them. Also, we are reminded not to take these experiences for granted everyday with every interaction.
EXPLORE AND BE CURIOUS
Practice what we teach! We have a lifetime of learning ahead of us and are excited about growing our expertise and knowledge and sharing that among the team, students and community partners. Carrying on the legacy of some great people and we pledge to find the best way to learn, guide and inspire those we connect with. We will never give up searching for better ways to deliver our service within the most conducive learning environment.
COLLABORATE, WE ARE AS STRONG AS THE TEAM 
Our strength lies in our ability to work as a team, each playing their vital role to the best of their ability. Each taking their share seriously, knowing how it impacts others. Team spirit is an integral part of our day-to-day operations, we aim to support one another in training, life, in the good times and the difficult.
Interested in becoming one of the team? Email us at info@mindfulwingchun.com.hk and let us know what your passions are.