Mindful Wing Chun Kids Biggest Ever Discounts! Black Friday Sale 2022.
30% off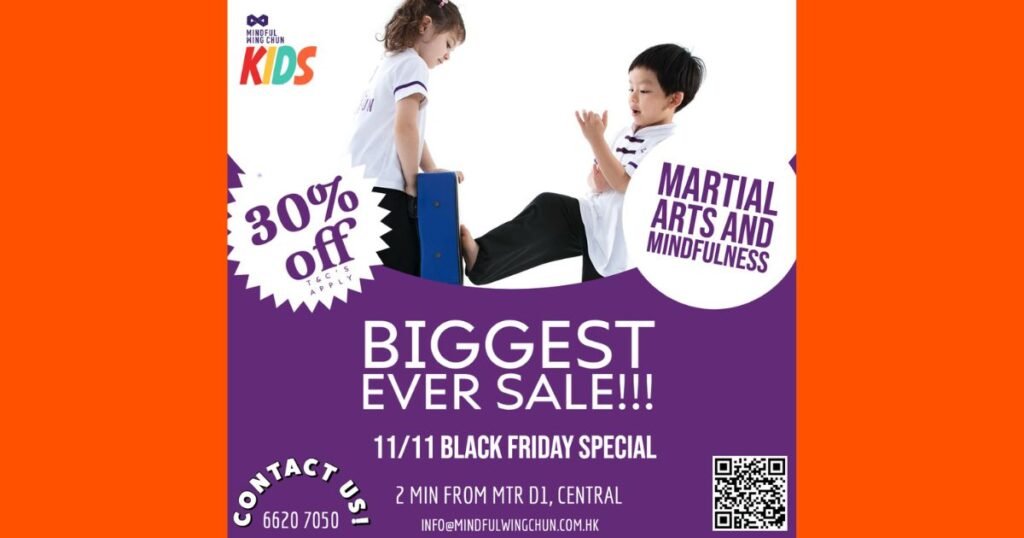 Conditions
Starting from 11th November 2022
First 20 sign ups only
Strictly for brand new joiners only
Current members will get 2 months FREE training if they refer a friend who joins on any of the offered memberships.
Terms & Conditions apply
Apply now and see you there!
Whatsapp: 6620 7050
Email: info@mindfulwingchun.com.hk