Our Kids Summer Camp 2022 offers fun full-field activities for the whole summer break.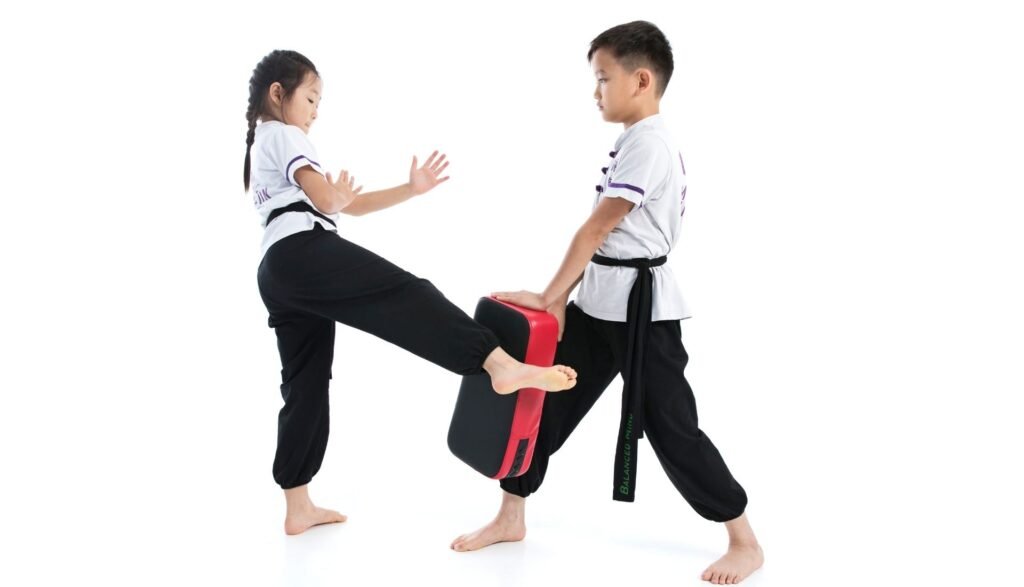 Looking for some good wholesome activities to get stuck into this summer?
Your search can finally end here!
Beginners and advanced students alike can join in with our holiday classes.
With no long term commitments, the classes are the perfect choice to learn new skills and upgrade existing ones!
And here's why;
🥋 Traditional Chinese Kung Fu taught in a modern setting
🥋 Self-Defence Awareness skills
🥋 Explore the Art of Mindfulness
🥋 Develop Co-ordination, mobility and strength
🥋 Build a positive and healthy mental attitude
🥋 Learn discipline, focus and relaxation
These specially curated 1.5 hours long classes are designed to take your children on a journey, building strength and determination, honing focus and discipline, and learning about respect and compassion.
The class curriculum differs from our usual offerings – with a bigger focus on fitness, strength, stamina, relays, circuit training and more!
**Special Early Bird Offer!**
Sign up before June 12th for 10% off all Camp price options! **Classes available from June 27th until 20th of August**
3-5 Age Group
Fun filled and action packed classes bringing Kung Fu principles into game based activity. Fitness, laughs and real Kung Fu skills!
The 6+ Age Group
Dive in and gain a great insight into self defence skills, sparring prep and team skills, all wrapped up in a fun and supportive atmosphere (various package options available). 90 min class duration for full immersion!
Kids Summer Camp 2022 Packages
$3,200 – 16 Classes
$2,250 – 9 Classes
$900 – 3 Classes
*Prices above for both age groups*
Classes are 90 min in duration and make learning the Kung Fu concepts and principles fun, interactive and action packed! Perfect for the summer months!
More information about us here. Please, feel free to contact us via Phone or WhatsApp at +852 6620 7050 if you have any questions.