Are your kids interested in learning a new martial art or improving their mindfulness? If so, then they're in luck because there are new Wing Chun classes at Glenealy school now available!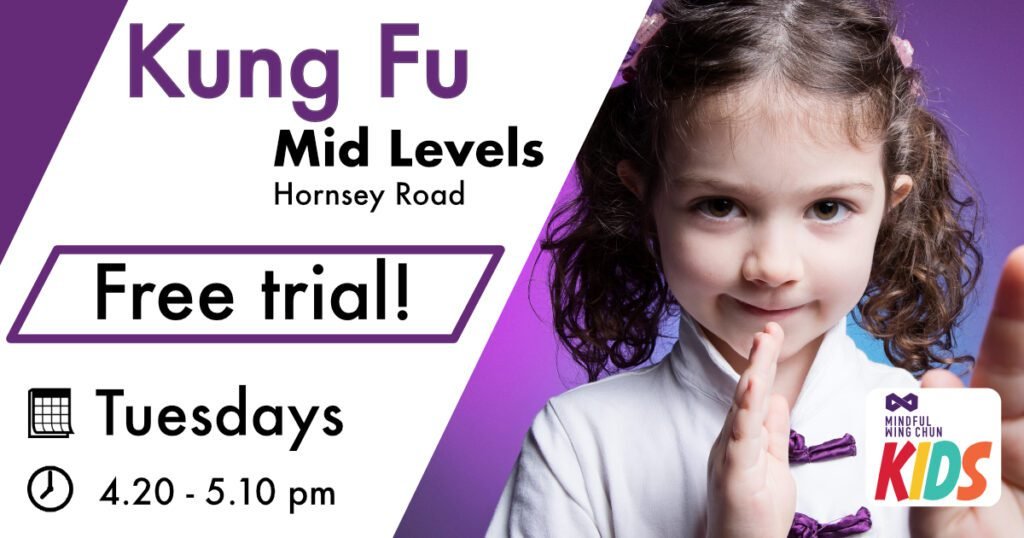 In these classes, they'll learn a variety of techniques, including punches, kicks, blocks, and grappling. They'll also learn how to use their body and mind together to create a powerful and effective martial art. Wing Chun Kung Fu is not just about physical movements but also about mental discipline, focus, self-awareness, compassion and life skills such as leadership and team skills.
The classes are designed to be fun, dynamic, and mindful, and they're suitable for younger kids. Whether they're looking to improve their fitness, build confidence, or learn practical self-defense skills, Wing Chun Kung Fu is an excellent choice.
Details
Kids age group? 3 – 6 years and 6 – 11 years old
Where? Glenealy School 'The Centre' , 7 Hornsey Road, Mid Levels, Hong Kong
When? Ongoing – weekly classes every Tuesday
Day and Time? Tuesdays 4.20 – 5.10pm (50min duration)
First class is FREE!
Register below and see you there!
The many benefits of Wing Chun for Kids
We have designed our kids classes and system so that it promotes an ethical culture based on responsibility, respect and mindfulness. All students are held accountable for their own behaviour and for following the agreed procedures and instructions to allow the best learning for martial arts to take place for all.
By implementing and promoting such a wonderful and welcoming learning atmosphere, we aim to ensure that the following concepts are areas of growth in every student:
Martial arts skills, with the intention to use such skills only for self-defence, protecting the weak and upholding justice
Good manners, self-respect and self-discipline
Comradeship and respect for other people
Life skills and practical tools for effective and open communication – the ability to truly listen to the needs and feelings of others while assertively voicing their own
Positive attitudes and enduring persistence
Greater self-confidence and inner awareness of their emotions and thoughts
Understanding and applying healthy lifestyle habits such as physical fitness and a knowledge of nutrition and basic anatomy